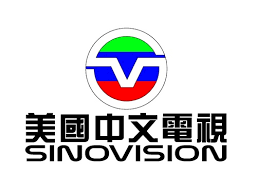 SINOVISION
Chinese/English
WMBC 63.3
Broadcasting 24/7
Founded in 1990, SinoVision is the largest leading Chinese language television station in North America. It offers high-quality TV programs including original shows, and shows from leading TV networks in China. Content is currently available on all major cable carriers in NYC.
In addition, as of 2011, SinoVision launched its digital channels across multiple platforms ranging from desktop to mobile apps and tablets making it even easier for audiences to connect and engage with features.
SinoVision Los Angelas office was launched in October, 2017. The LA office is currently producing the celebrity talk show LA Lounge.
News Programs
SinoVision is the only Chinese TV network in U.S. that has reporters stationed in major cities including Boston, Chicago, Washington D.C, San Francisco, Houston and Los Angelas.
SinoVision is the exclusive Chinese TV network that broadcasts many influential community events live and covers breaking news live, including Lunar New Year Parades in Chinatown & Flushing, Times Square New Year Countdown, Presidential Inauguration, etc.
New York Lounge
New York Lounge is a 30-minute celebrity interview program that airs Mondays through Thursdays at 11 PM. The show is hosted by TV personality, Lin Tan.
Visit www.sinovision.net/nylounge for more
LA Lounge
Based on the popularity of New York Lounge, we bring that model to Los Angeles in order to capture the vibrant and ever-changing Asian and Asian-American community across Southern California.
Guests across myriad industries have been able to share their stories and thoughts about art, life and their craft. The show is aired every Saturday and Sunday at 10:30pm.
Living in NY
Living in New York is a 30-minute real estate show that made its debut in November 2012. The show was produced and features TV personality host Dong Chen. By having real estate professionals including real estate brokers, mortgage specialists, legal experts, home improvement experts, and more , the show is focused on providing New York home buyers with informative and practical home buying guides.
The show features 5-minute mini-segments
网页:www.sinovision.net/livinginny
Asian Kitchen
Asian cooks are masters at transforming everyday ingredients into rich, flavorful dishes. On Asian Kitchen, the show hosts Tian Zhu and Christie Clements take you to most of the signature Asian restaurants in the greater New York area. The simple and appetizing recipes have been enjoyed by thousands of New Yorkers, giving everyone the taste of Asia they are craving.
The teen's talent show
The Teen's Talent Show, also known as, "The American Youth Talent and Art Contests,"is a year-round event hosted by SinoVision and SinovisionNet. It is dedicated to carrying forward Chinese arts and culture by offering a stage for the younger generation to showcase their talents.
More than 500 contestants have signed up for the contests each year from over 10 states across the U.S. boasting over 15 distinguished judges across all performing arts industries each year.
SinoVision is the producer behind the "The Teen's Talent Show"television series which are based on the preliminary contests, semi-finals, and final contests of the contestants.
SinoVision C.S.O.C.(Chinese Songs On Campus)
The SinoVision C.S.O.C. (Chinese Songs on Campus) is a singing contest of Chinese songs on American campus which sets a stage for all ethnic students, faculty and staff from the university campus to perform Chinese songs in order to express the attitude of youth and to advocate the excellence of arts and culture. It has online and offline programming at the same time. The auditions will be conducted in three ways: Online Audition, On-Campus Audition and East Coast vs. West Coast Semi-Finals. The national final is held at NYU-Skirball Center with more than 1,000 audiences participated. More than 500 contestants from more than 60 universities in the United States participate in the program and sing Chinese songs.
Visit us at www.sinovision.net/csoc